Monday night was
Marc's party
! No I didn't go! We were helping our client throw their own party (which was fabulous and well attended, thankyouverymuch) and also Marc just didn't invite me this year. I can't imagine why...
I was decidedly sober and after our fantastically successful event I ate at my fav,
the Corner Shop
- and had their
bread pudding
, which makes you want to cry its
so
good- sped on home and
passed out
completely and entirely at the early hour of 11:30. I am a party animal, let me tell you.
All that extra rest turned out to be fourtuitous as last morning my boss was all casual like "Hey, I can't go to this event, do you want to?" and its at the
MoMA
being hosted by Linda Evangelsta and
Ron Arad
. So basically I snatched out of her hand, called her a
saucy minx
and ran home to be a total girl about what I was going to wear. I had only planned on attending the
Sartorialist's party
and was not at all appropriately dressed at all for a gala at the MoMA-jeeze! Six outfits later, I left to holler at Trace-face for a hot minute at the Sart's party.
Garance
was there too! And I saw the loverly
Simon Doonan
, again. He's totally
stalking me
. I helped Tracy choose some Kanye West jams (I guess Scott only likes Kanye, no love for the Taylor Swift! Good Riddance!) for the fete, and then dashed off to the MoMA.
In attendance, in no particular order was-
Ron Arad (wearing the same "bonnet"(he loves a hat) and crocs as the night before- a fashion faux pas on so many levels, but when you're Ron Arad, I suppose you can get away with it)
Linda Evangelista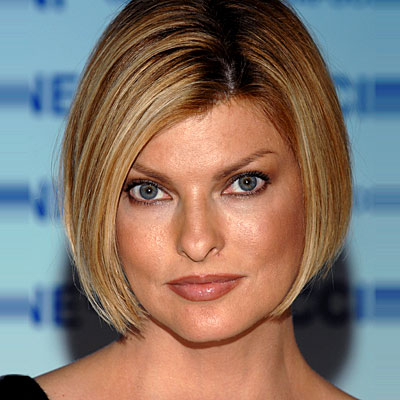 Kate Lanphear
Terry Richardson
Josh Hartnett (okay so I didn't actually see him but a friend of mine who I was hanging with got a text from across the party that he was there)
Waris Ahluwalia
Bar Refaeli
And aparently
Mary J Blige
was there, but I only read that online. No one I knew saw her.
Judy and I wandered around trying to find vegetarian food, but I believe the cheif was French, so it was practically impossible. There were some steamed veggies, but that is only water and cellulose which doesn't really absorb alchol that well. Speaking of alchol, they had these amazing
cotton candy lemonade drinks
, making it the second time this fashion week that I have had cotton candy. The drink was strong, but let me just say- MMmmmm. I was decidedly not sober this time around. I ran into some of my favorite (and well dressed) editors from
Surface
and
Interior Design
.
Mid party I got a text from
Eddie
inviting me to the
Purple Magazine
party at Avenue.
(note: turns out it was the
MCM

and

Coco Rocha

party after all)
He was all-"Do you wanna come?" and I was all-"Do you even have to ask!?" At
the Standard
, I met up with him and a few of his friends. One looked oddly familiar, but I couldn't place him. Lo and behold, later Eddie tells me its
Yvan
, the
facehunter
himself! I fangirled a little bit, but only on the inside because that is
not cute
.
I met some amazing people, talked with
Waris
, and had my photo taken by
the Corba Snake
,
again
.
Mark Hunter's hair is really big right now
. Like woah.
Corry Kennedy
nearly mauled Eddie to the ground with a very enthusastic hug. And near the end of the night I spotted
Leigh Lezark
was bopping around the bar getting a drink. I danced with this fantastic girl, a crazy guy, my neighbor kept giving me sipps of his drinks, because he was a friendly neighbor. All in all, I can say I'm still high from the super fun. And exhausted. Damn I need a
nap
.